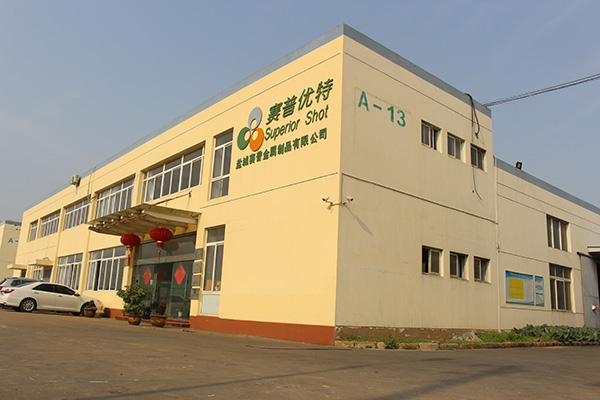 YDafeng Doshine International Co.,Ltd.

is located in Sheyang County, Yancheng City, Jiangsu Province, a beautiful scenery and oriental wetland capital. It is a high-end metal abrasive industry comprehensive solution provider and a world-renowned manufacturer of shot blasting materials.
Products are widely used in aerospace, automotive, engineering machinery, medical equipment, rail transit, ships, chemical machinery, machinery basic parts and other industries.
The products sell well all over the world: Germany, France, United Kingdom, United States, Japan, Italy, Canada, Spain, Portugal, Netherlands, Switzerland, Russia, South Korea, Singapore, Thailand, Brazil, Turkey, Mexico, etc.
Yancheng Saipu Metal Products Co., Ltd. is a company that provides professional shot blasting modification solutions by integrating shot blasting material manufacturing, shot blasting processing services, shot blasting after-sales service, and shot blasting consulting services. For the purpose of creating value for customers, the product line involves various metal abrasives, such as: steel wire cutting series for strengthening (or cleaning), stainless steel wire cutting series, aluminum wire cutting series, zinc wire cutting series, copper wire cutting Pill series, other alloy series, etc., rich product lines and a full range of services from design to after-sales service, so that Saip can provide customers with one-stop solutions.